Growing up In Palmer, Massachusetts I learned a few things from my Dad who was a Gourmet Chef and a Huge Boston Red Sox fan. My Dad had a passion for Creating great food (especially seafood), Enjoying the Restaurant and Guest Experience, treating people right, and Routing for the Bosox as a nice small distraction from all the Hard Work of Supporting and Raising 7 kids. Dad was passionate and committed to his craft. He enjoyed seeing people enjoy his food that he prepared with love and excellence.
At Boston Commons, we are committed to that same level of excellence and love of providing you with the best food, service, and atmosphere around. We are proud to serve up New England Style seafood - like creamy Clam Chowder and our famous Signature Fish & Chips, staying true to that
New England flavor!
​
Whether you're out for a business meeting, just grabbing a drink and snack, or feeding the whole family, Boston Commons is the place to gather; our friendly and expert staff will make you feel right at home! We love our Community and we welcome you to be a part of it.
so: Eat.Drink.Gather
Local chapters of Red Sox and Patriots fans have already made us their go-to stop for food, drinks, and good times! So come join us; stop in, say hi, and stick around for a while! We'll show you how we bring the authentic taste of New England to East Nashville, where Boston Meets Nashville.
General Manage Leon Falks
Director of Operations
Josef Gutzmirtl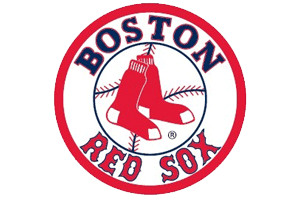 Special Thanks to our Friends at "On the Avenue" for designing this special print for us.
What is Nashville Strong?



(check out our blog on the Home page to get the full story and how you might join us in our quest)
On March 3rd, 2020 A Tornado ripped through Middle TN. My Buildings and my Businesses took a direct hit causing Major damage to my 3 restaurants: Beyond the Edge Sports Bar, Drifters Tennessee BBQ Joint, and Boston Commons New England Seafood Pub, and Completely Destroying a fourth building that I had on the Property.
My Community is special and i
mmediately
our Neighbors and our Neighborhood came out of their houses and came to our aid in the truest
sense
of the word "Community".
2 days after the tornado I woke up in the middle of the night with a vision to paint "Nashville Strong" on the side of my building, facing the direction the tornado had come, as a message of thanks, and hope, and
strength
to my Five Points, East Nashville, Nashville and Middle Tennessee Communities.
By 6 am I was in contact with Mural Artist Jason Galaz and along with Milton Chaves and Mode Owner - 3 days later they had the Mural Done.
To me it was a wonderful sight and a message of hope and inspiration to see this beautiful painting rise up out of so much pain and destruction.
2 weeks later the Mayor ordered all Non-essential business closed do to Covid-19.
Needless to say its been a stressful and uncertain time for us. But we want you to know we are rebuilding and we will be back. These challenges have forced us and given us an opportunity to re-evaluate our businesses, how we do things, what we offer, and how we make our community feel in the process.
We Love our Community, and we want to give them a wonderful experience, great food, a welcoming comfortable atmosphere, and our unique Brand of East Nashville-Community-CharetteCO service.
We know we have had to make some hard choices about our menu and our selections. We hope you will give us a chance to show you our new and improved Boston Commons and we look forward to serving you again very soon.
sincerely
Matt Charette
11.1.2020
Nashville Strong Apparel
Nashvillestrong.boston
​
All Proceeds Donated to Tornado relief
​
Powered By Attitude Apparel